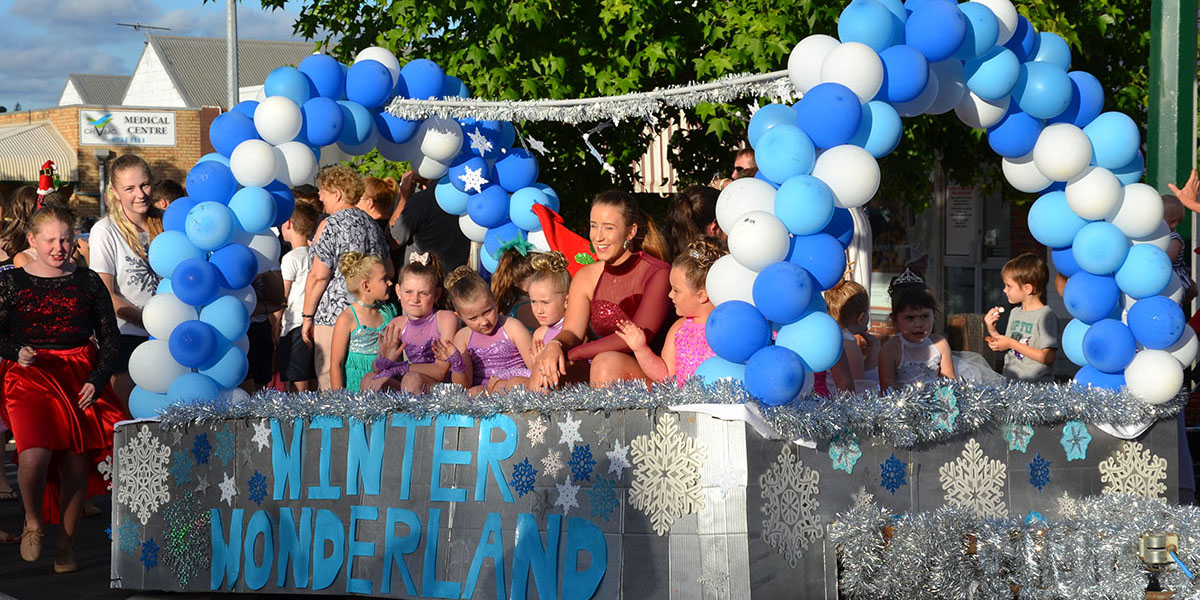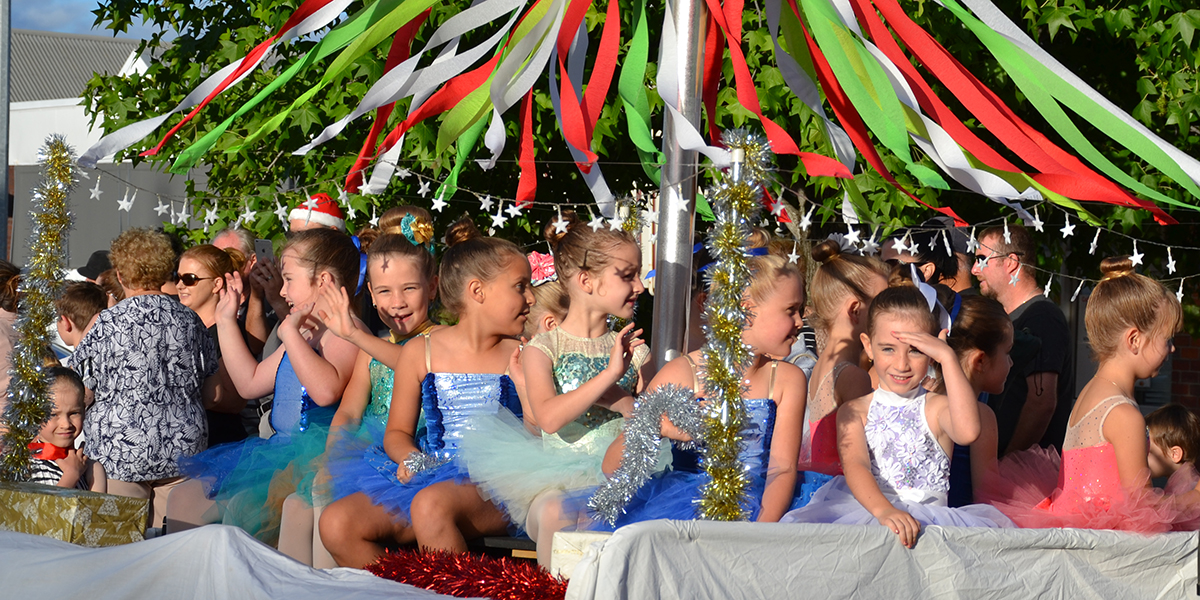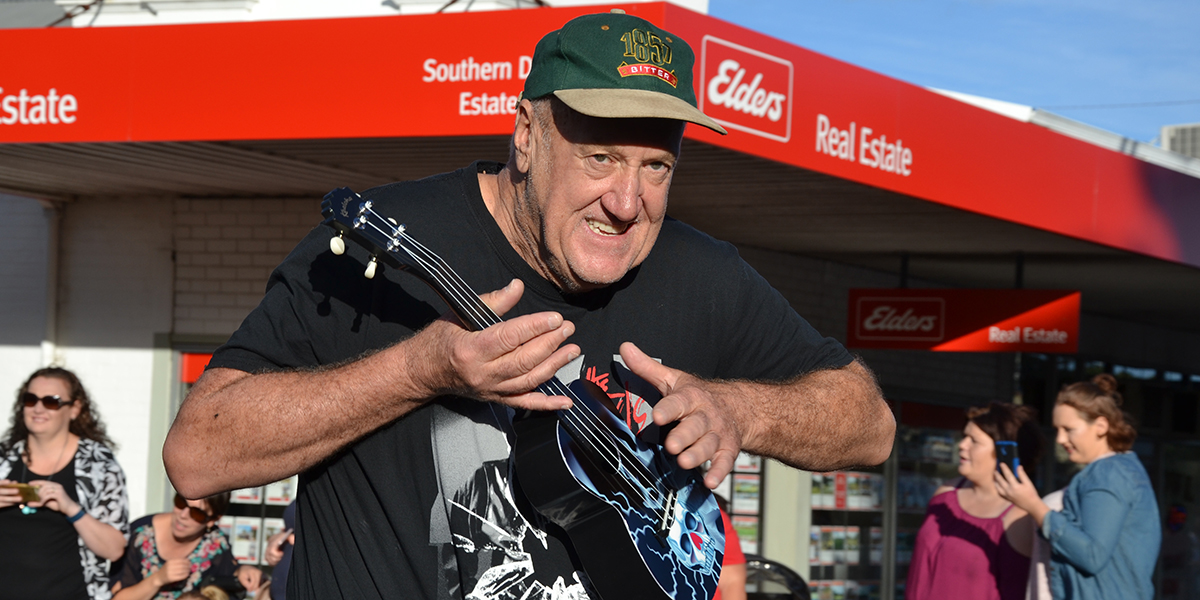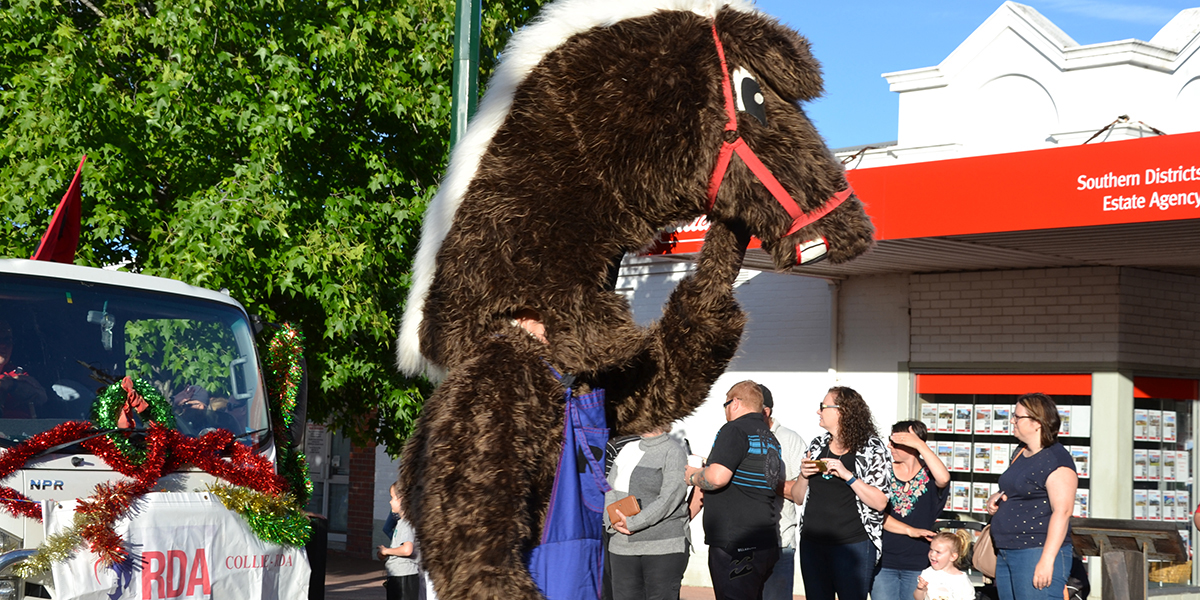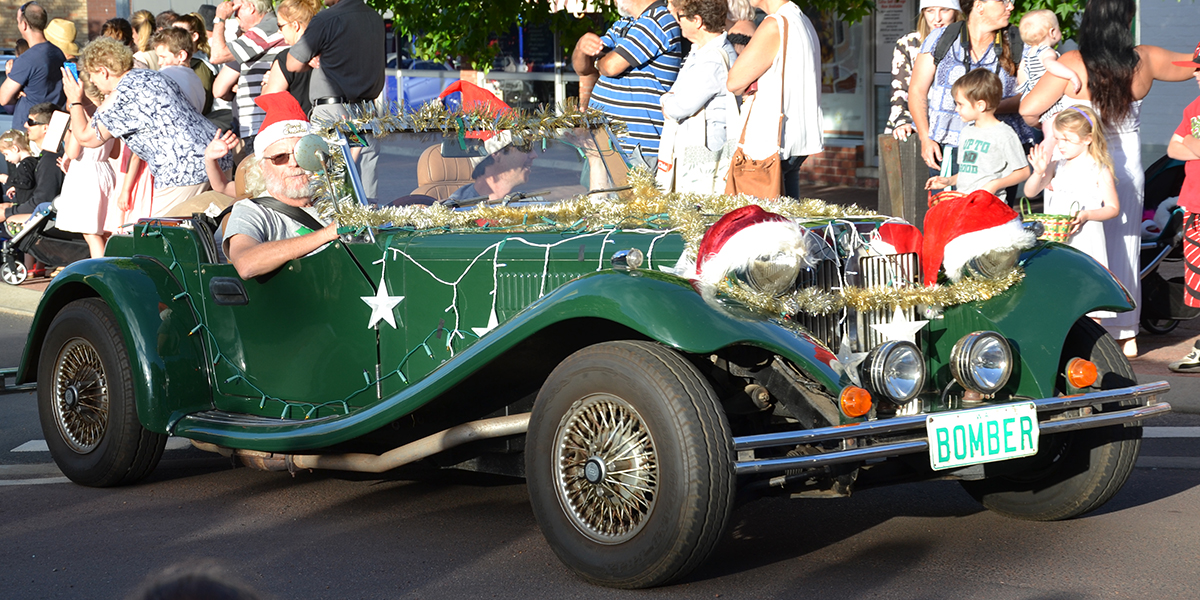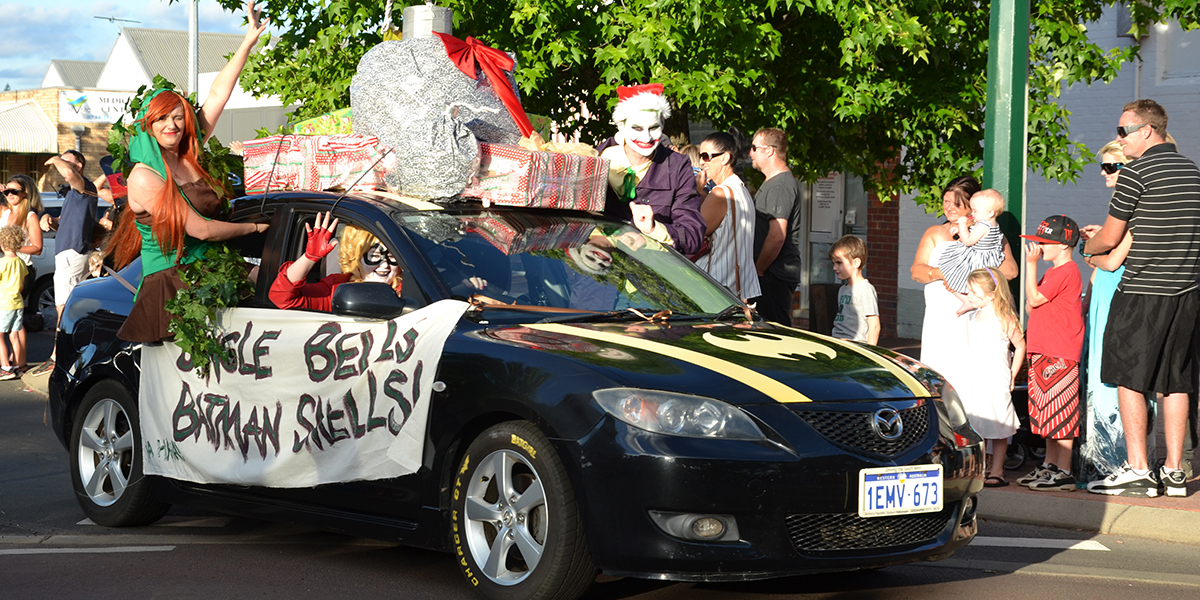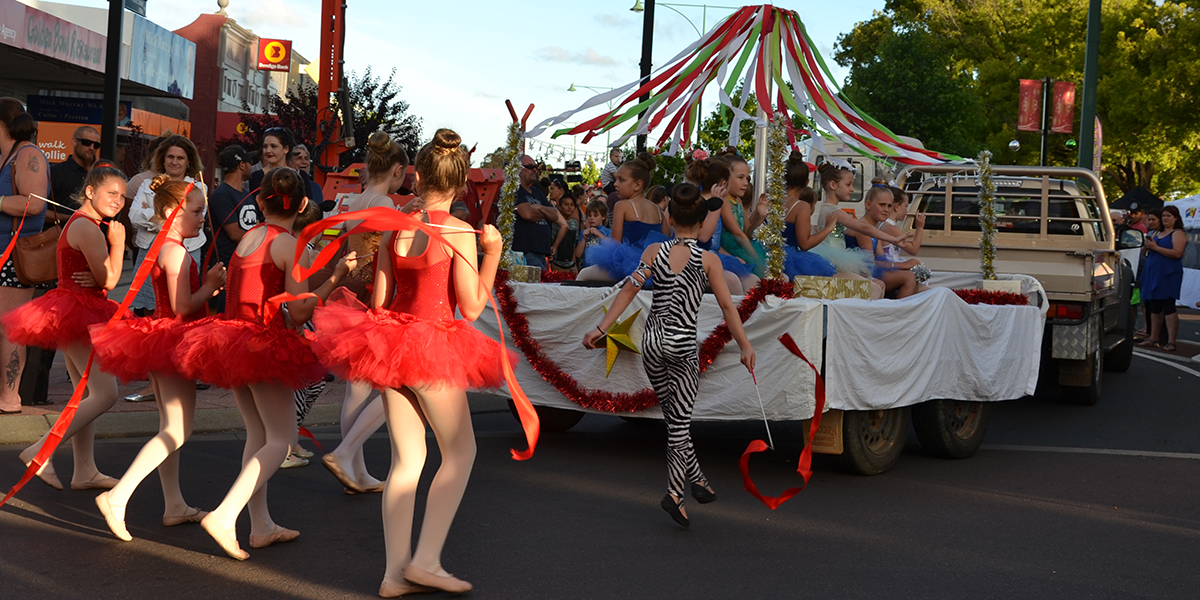 Locals know you need to get in early to secure the best viewing spot to see the iconic annual street parade.
There are floats, roving displays and street performers of all types in the parade each year, and their creativity never ceases to amaze.
The parade starts at 6pm, and does two laps of the circuit around Forrest St, Steere St, Medic St and Harvey St.
Show your Christmas spirit
Get into the Christmas spirit and show your creativity by creating your own float.
Individuals, school groups, community organisations, and businesses of all descriptions love to get involved.
Floats assemble in Medic Street at 5.30pm, opposite the Vintage Car Club, ready for the parade at 6pm.
Prizes for the best floats
The street parade has to be one of the hottest competitions in town, with great prizes on offer for the best and most original floats.
First prize of $500, second prize of $250 and three encouragement awards of $200 each.
You don't have to register your float, just turn up outside the Vintage Car Club in Medic Street at 5.30pm.
Any horses participating in the parade must be led, not ridden.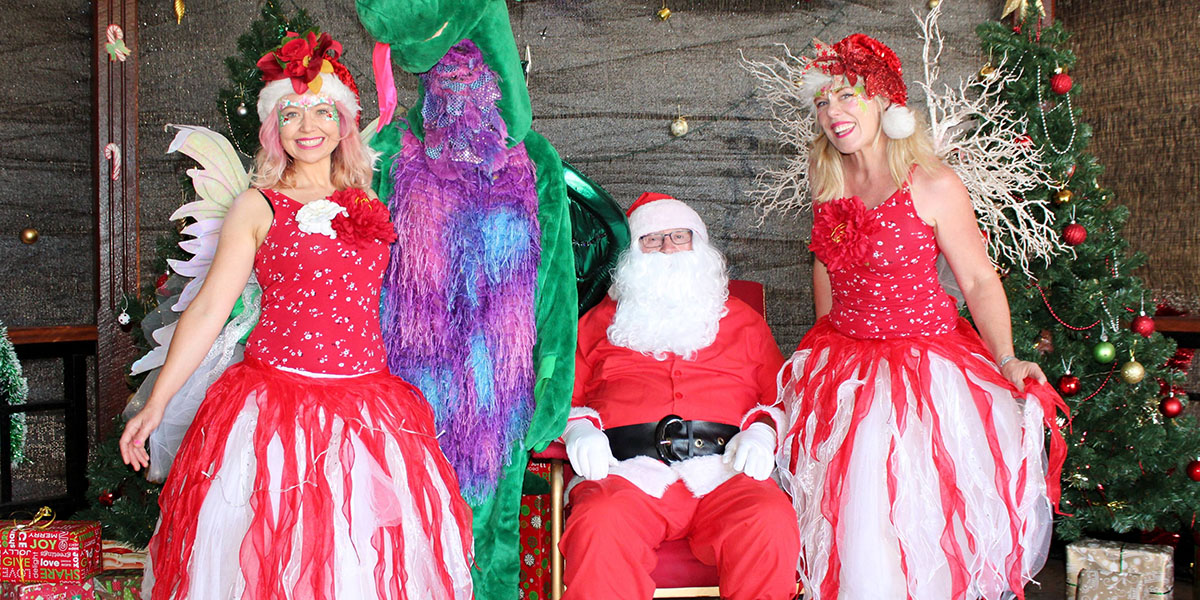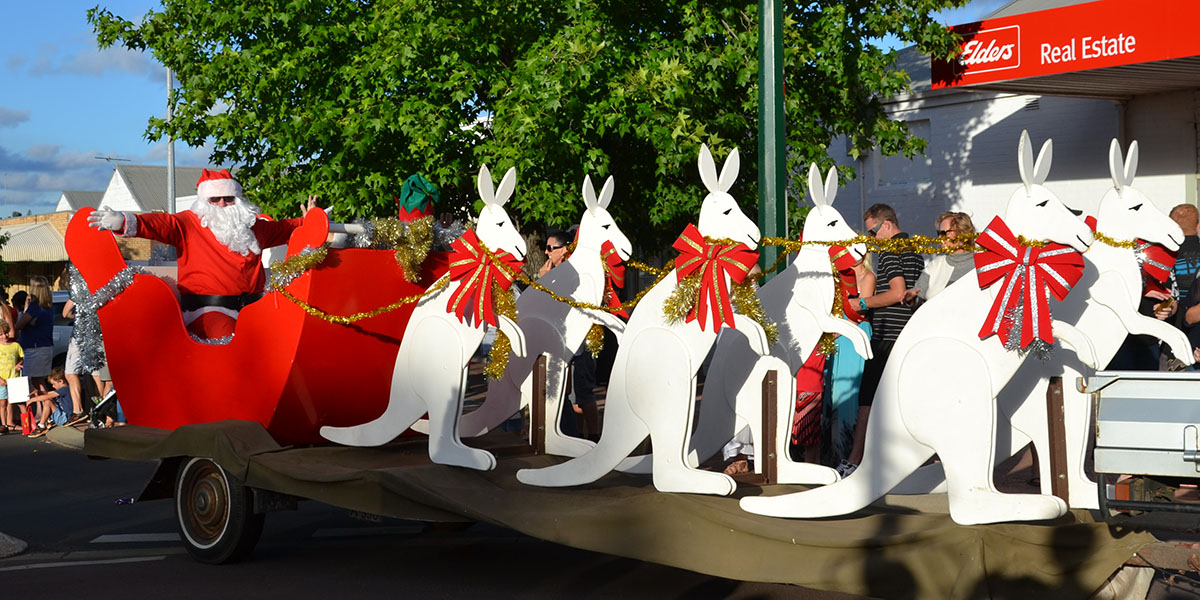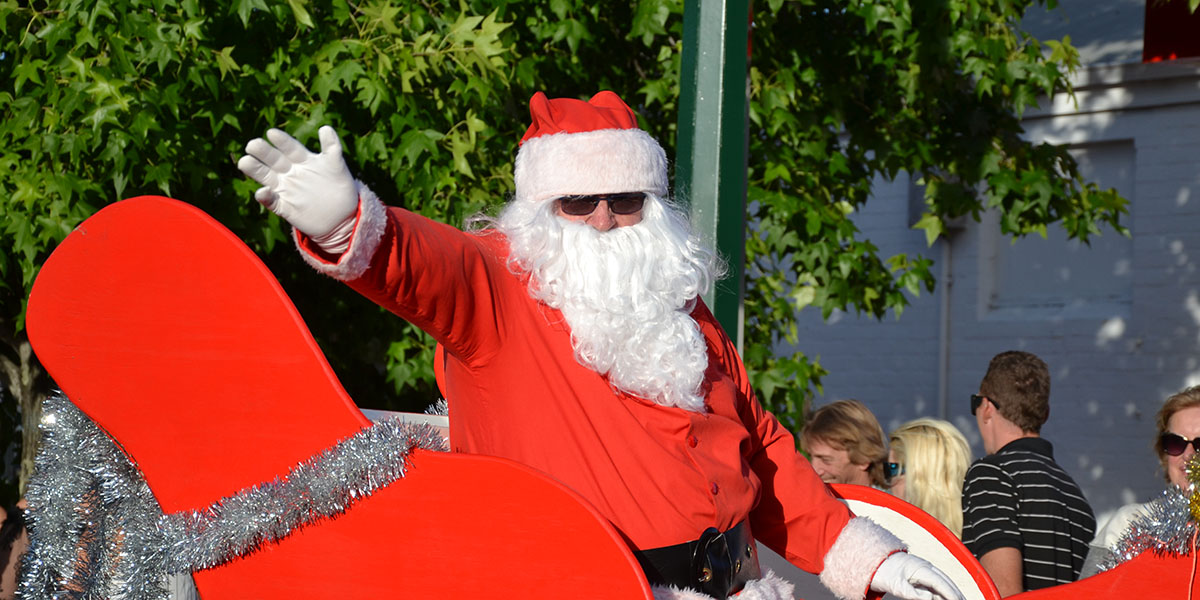 It wouldn't be Christmas without a visit from Santa!
Every year, Santa makes a special visit to the Christmas Pageant, ready to create some beautiful memories for you and your family.
Have your photo taken with Santa in his Grotto from 4pm to 5.30pm, and wave to him in the Street Parade in his custom-made sleigh.
Santa will pop out to his float to wave to the whole crowd during the ever-popular street parade at 6-7pm, then back into the grotto until 9pm.
Photos with Santa can be purchased at the event and picked up in the following days.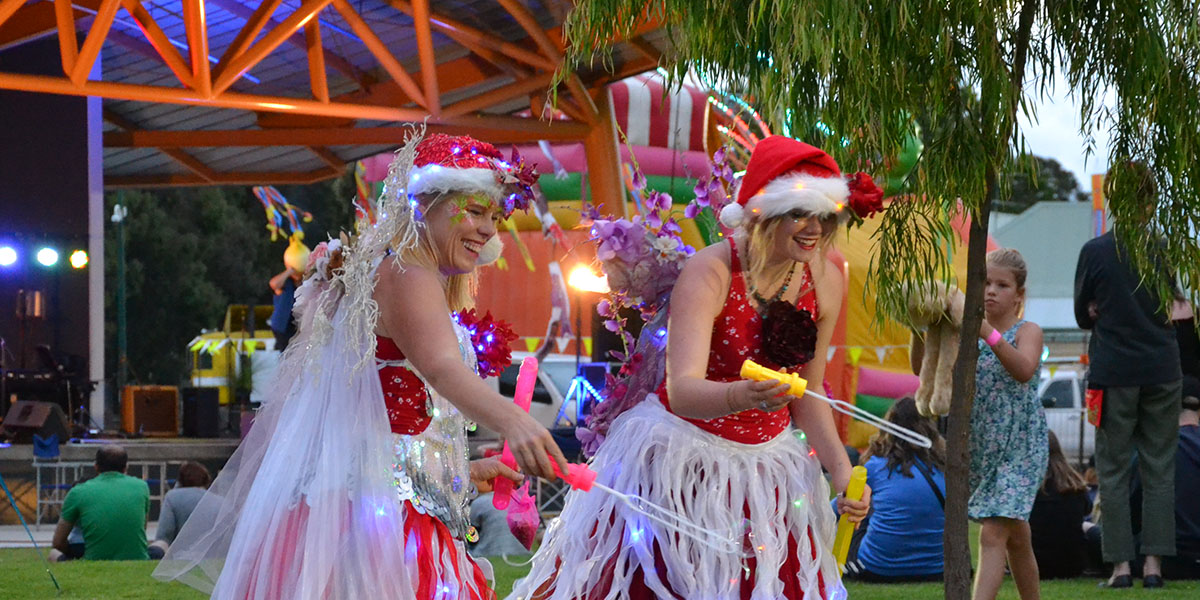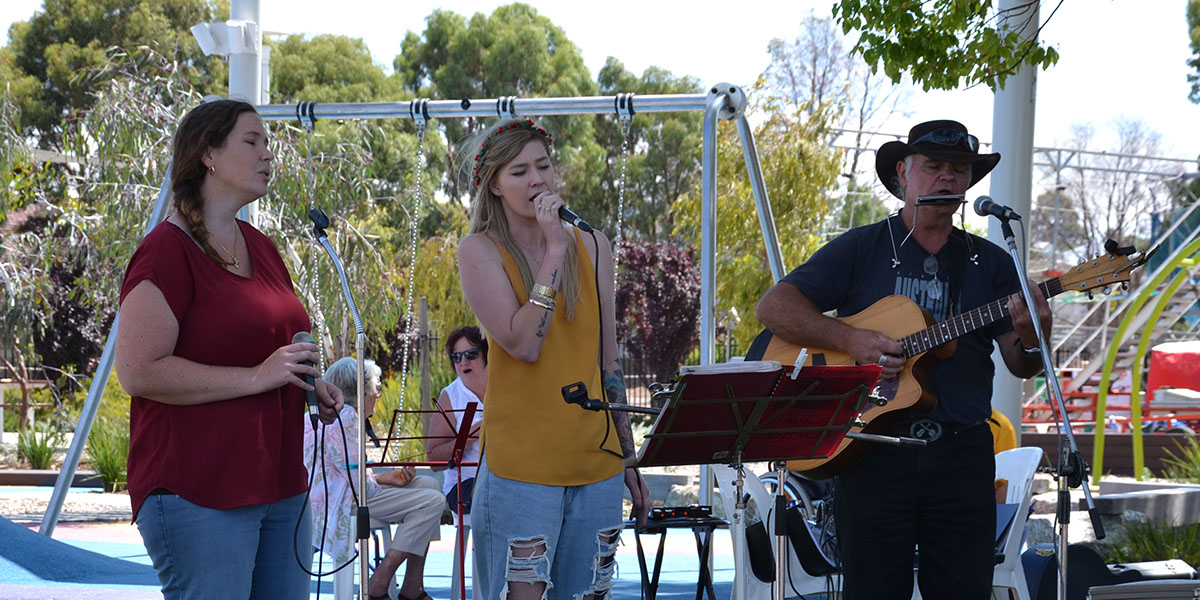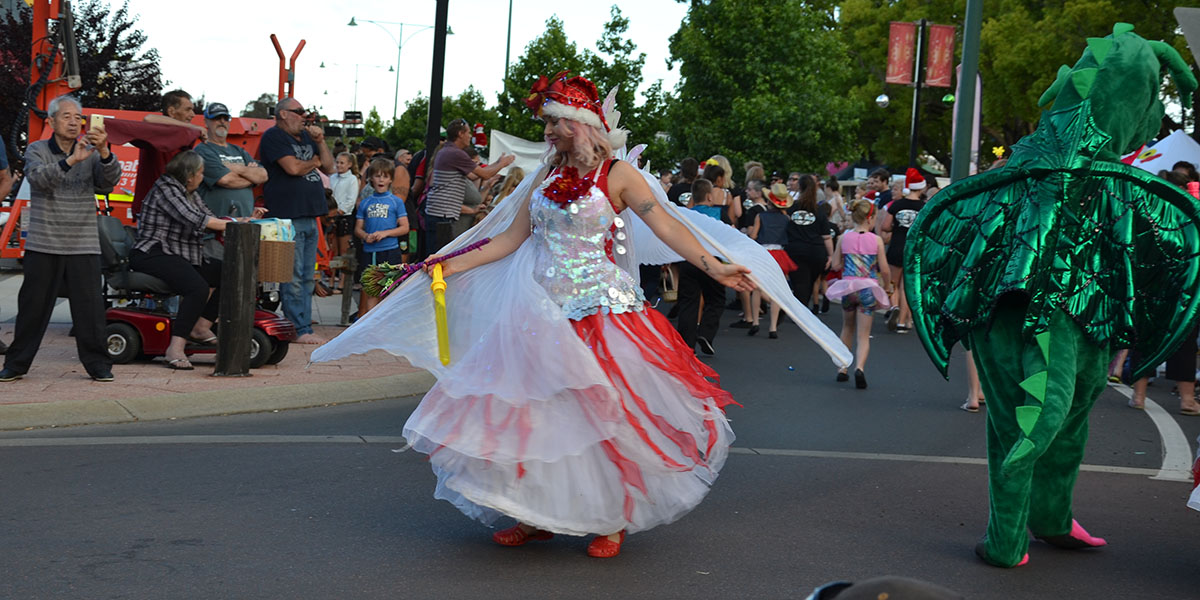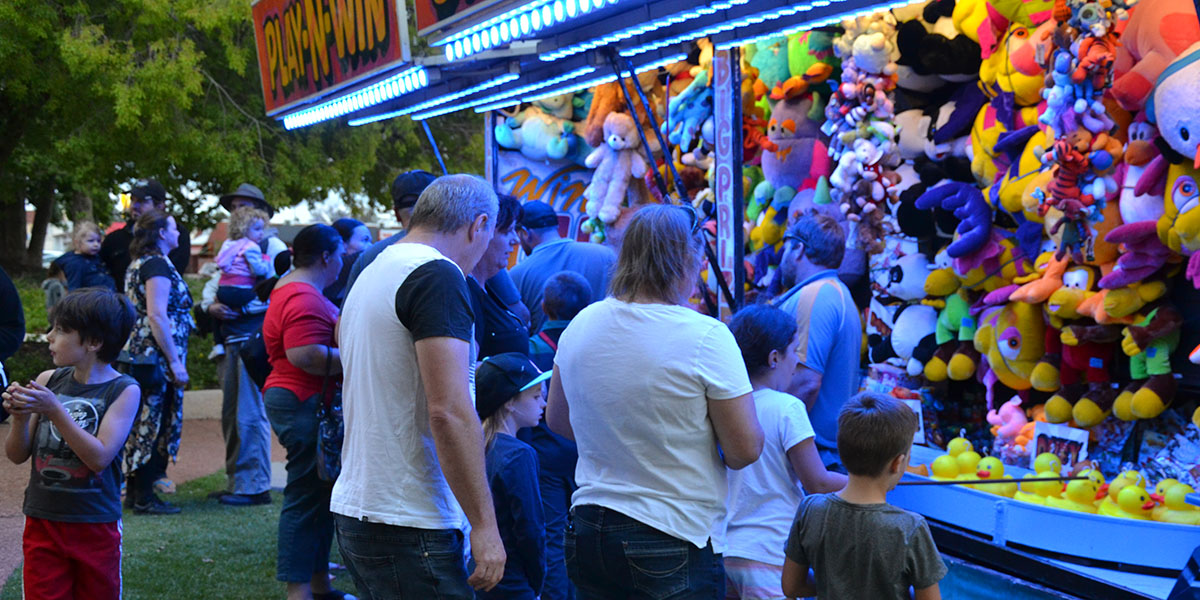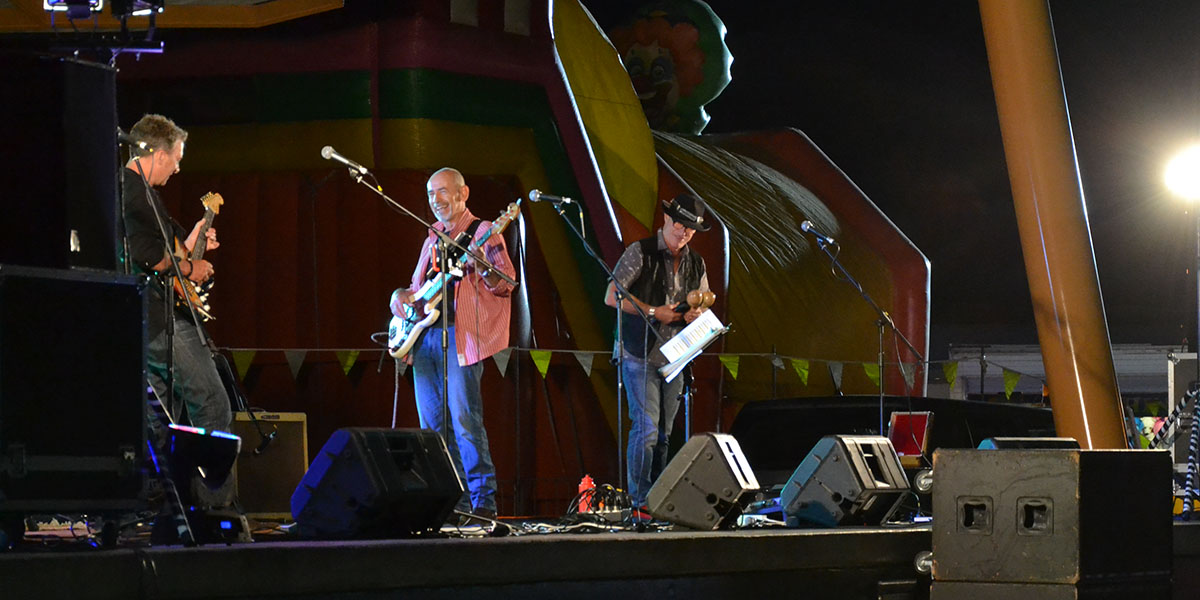 Ladybird Fairies, the Giant Bilby and Big Ted are coming for this year's pageant, along with juggling duo Bizircus Entertainers.
Kids can try out their skills on the Radrock Climbing Wall, 16m bouncy castle/obstacle course, and a High Rope Course or work their way through the side show and show rides operating right throughout the festival.
More for the kids! Top of the Stairs Puppetry and also Kite Kinetics during the afternoon and in the Street Parade. Plus, Face Painters for the littlies.
Hidden Talent will keep your ears entertained with amazing local performers and dance troupes in the Bendigo Bank Music Shell throughout the afternoon.
For the older crowd, but young at heart, the fantastic local band Locked and Loaded will perform in the Music Shell from 6.30pm to 9.30pm.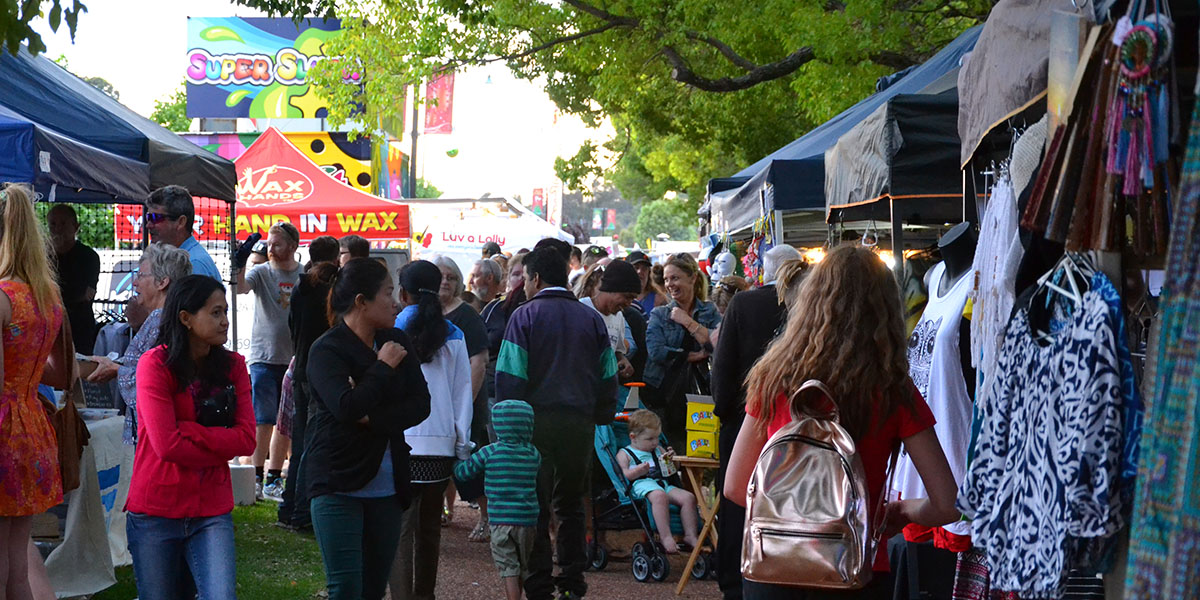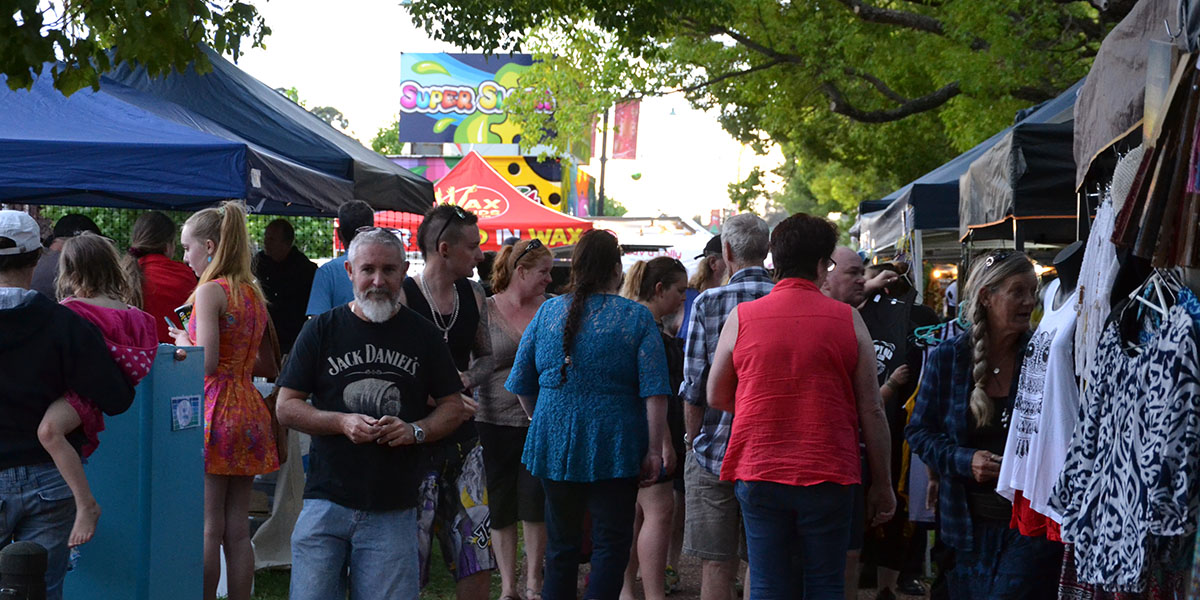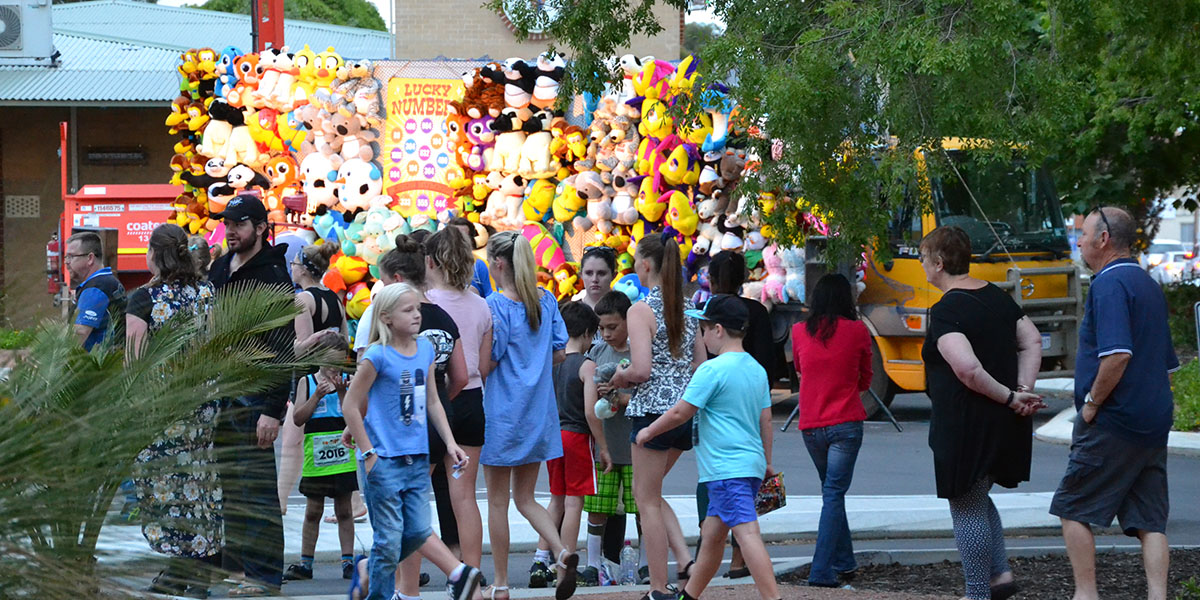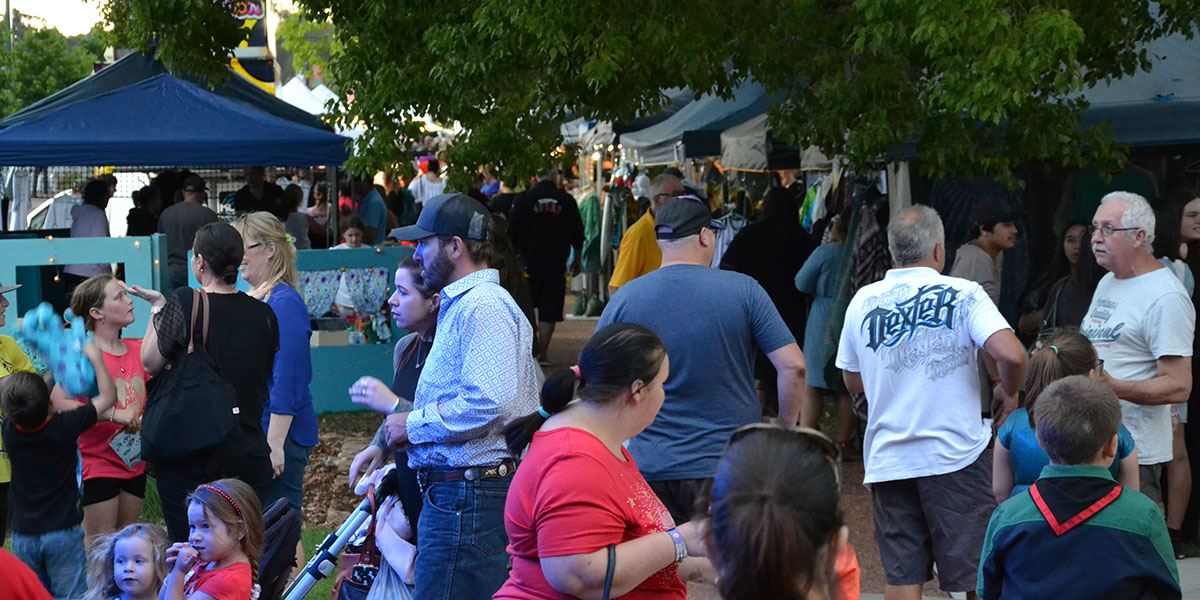 Browse to your heart's content with a fabulous range of stalls in the Pageant's annual Night Markets, open from 2pm-9pm.
There's everything from gourmet food and drink, knick-knacks, beauty products, artisan and unique products and services.
Food trucks will keep the hunger at bay, and when you're finished browsing, settle back and enjoy the evening's entertainment.
Don't forget to bring a picnic blanket and chairs.
Many thanks to our loyal sponsors and volunteers, without whom, the Collie Lions Christmas Pageant could not exist.